Rest assured. We've ensured you're insured.
Whether it's general coverage for your cast and crew, or special reporting situations where water, stunts, hazardous situations or foreign travel is involved in your production, we take charge when you need us the most.
We provide workers' compensation insurance that complies with state requirements. Should an injury occur, we will handle the necessary paperwork, including claims management.
For additional workers' compensation resources, visit our Forms and Resources page. Looking for a medical provider? Click below.
California locations
All state locations (User ID: castandcrew, Password: Workcomp1)
When your production starts, before an employee is injured, download our customized claim reporting mobile app, STARS Intake, from the Google Play Store or the Apple App Store. The app will allow you to submit claim information should you have an injured employee.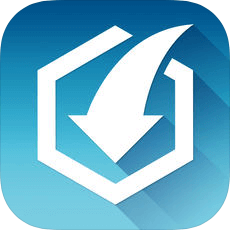 STARS Intake login credentials:
Client ID: C236
User ID: CastandCrew
Password: Workcomp1
*Password and User ID are case sensitive
Life-threatening emergency situations
Call 9-1-1. Go to the nearest emergency room or medical facility equipped to handle emergencies. A medical emergency is generally defined as a sudden and unforeseen injury or illness of such a nature that failure to get immediate medical care could be life threatening or include severe bleeding from any site, loss of consciousness, seizures or severe or multiple injuries.
Non-emergency situations
Cast & Crew utilizes a Medical Provider Network (MPN) for treatment of work-related injuries or illnesses. Thus, treatment is rendered by an employer-selected physician unless the employee properly pre-designated a "personal physician" in writing prior to the injury. If medical attention is required, report the injury using the STARS Intake mobile app. To obtain a physician referral, contact Cast & Crew's Workers' Compensation department via email at workcomp@castandcrew.com or by phone at 818.848.6022. Information about Cast & Crew's MPN, including a pre-designation form, can be found here.
To access the nearest medical facility, please visit:
Reporting and billing situations
Immediately report the injury to Cast & Crew regardless of whether the accident occurred during normal working hours, after hours or over the weekend. To report the injury, please use our claim reporting mobile app, STARS Intake.
Before being treated, the employee must mention that the injury is work related and that Cast & Crew's insurance carrier is Sedgwick. The medical facility will contact Sedgwick for a policy number and an address to submit its bill and report. Providing a policy number is not an admission of liability.