Rick Simonson Appointed to Board of Directors
September 20, 2018
Veteran executive from Sabre and Nokia will serve as Chairman of the Audit Committee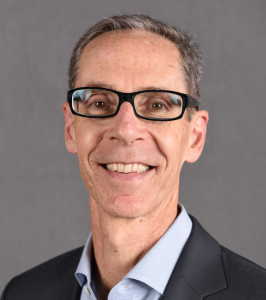 BURBANK, CA – Cast & Crew today announced that Rick Simonson has joined the company's Board of Directors. Cast & Crew is the premier provider of technology-enabled payroll and human resources, accounting and financial management, and workflow and productivity solutions to the entertainment industry.
Simonson, who will chair the Board's Audit Committee, brings to Cast & Crew a unique combination of global finance, operations and capital markets experience in the technology sector. He most recently served as Executive Vice President and Chief Financial Officer at Sabre Corporation, leading technology provider to the global travel industry. He is a 12-year member of the Board of Directors at Electronic Arts, a global leader in digital interactive entertainment, where he also chairs the Audit Committee and previously served as Lead Director.
Earlier, Simonson was CFO and President of Business Operations at e-commerce provider Rearden Commerce and General Manager of the mobile phone unit at Nokia, after previously serving as CFO of Nokia Corporation. He also has significant experience in investment banking, including senior roles at Barclays Capital and Bank of America.
"We are delighted that Rick has joined our growing Board," said Eric Belcher, Cast & Crew's Chief Executive Officer. "We look forward to his strategic contributions, as well as to the unmatched expertise he will bring to our company's financial oversight responsibilities."
Belcher noted that Simonson is the second recent addition to the Board, as Cheryl Boone Isaacs – former President of the Academy of Motion Picture Arts and Sciences – joined as a Director earlier this year. Technology investing leader Silver Lake is the controlling shareholder of Cast & Crew.
"Cast & Crew is bringing new thinking and innovative solutions to the entertainment production industry, and I am pleased to join the Board of Directors," Simonson said. "I have worked both as an executive and as a Board member with tech companies going through critical phases of development, and I look forward to serving on the Board as Cast & Crew continues on its impressive growth trajectory."
Simonson is a graduate of Colorado School of Mines, where he earned a Bachelor of Science degree in Mining Engineering. He also has a Master of Business Administration degree in Finance from the Wharton School at the University of Pennsylvania.
About Cast & Crew
Cast & Crew Entertainment Services, LLC (www.castandcrew.com) is the premier provider of technology-enabled payroll and human resources, accounting and financial management, and workflow and productivity solutions to the entertainment industry. Cast & Crew's services include payroll processing, residuals processing, workers' compensation services, labor relations, production incentives and production tax credit financing. Cast & Crew's PSL production accounting software is the industry-leading accounting application serving the needs of the film, television and digital media industries. The company was founded in 1976, and its corporate headquarters are in Burbank, California. In 2015, Silver Lake became the controlling shareholder of Cast & Crew with a goal of helping the company achieve its next phase of growth.
About Silver Lake
Silver Lake is the global leader in technology investing, with about $42.5 billion in combined assets under management and committed capital and a team of approximately 100 investment and value creation professionals located in Silicon Valley, New York, London and Hong Kong. Silver Lake's portfolio of investments collectively generates more than $170 billion of revenue annually and employs more than 340,000 people globally. The Silver Lake portfolio includes leading technology and technology-enabled businesses such as Alibaba Group, Ancestry, Blackhawk Network, Broadcom, Cast & Crew, Cornerstone OnDemand, Ctrip, Dell Technologies, Endeavor, Fanatics, Global Blue, GoDaddy, Motorola Solutions, Red Ventures, Sabre, SoFi, SolarWinds, Symantec, Unity, Weld North Education, WP Engine and ZPG. For more information about Silver Lake and its entire portfolio, please visit www.silverlake.com.
—
Media Contact
Marketing & Communications Department
818.848.6022
marcomm@castandcrew.com
View PDF