Wendy Moss Appointed as Director of Sales in Canada Unit
July 25, 2017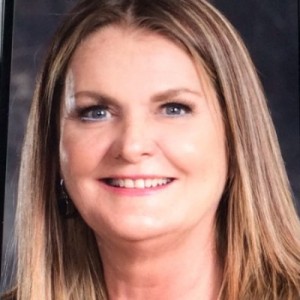 BURBANK, CA – Cast & Crew Entertainment Services, the premier provider of technology-enabled payroll, accounting and production management solutions to the entertainment industry, today announced the appointment of Wendy Moss as Director of Sales at Cast & Crew Canada. She reports directly to Andrew Jablonski, Cast & Crew's Vice President of East Coast and International Sales.
Moss joins Cast & Crew Canada with more than 30 years' experience in sales and production. She most recently was the Director of Business Development and Sales Manager at PS Production Services, Ltd., a full-service production equipment rental house in Toronto. In her new role at Cast & Crew Canada she oversees all Canadian sales efforts and business development.
"Wendy brings a dynamic and resourceful presence to Cast & Crew Canada and has experience working with major Canadian and U.S. studios, producers and accountants," Jablonski said. "She is an active member on several industry boards and charities, and I am confident her expertise and experience will grow our presence in Canada, greater enabling us to deliver our solutions to a growing number of clients."
"Cast & Crew Canada has a great reputation and 20-year track record in Canada, reflecting its customer-focused approach and insistence on doing things the right way each and every day," said Moss. "I'm thrilled to be joining the company and I look forward to contributing to its ongoing success and growth in this market."
Prior to PS Production Services, Ltd., Moss spent five years as a freelance production accountant on a number of Alliance Production TV series. Earlier, she was a studio manager at Lakeshore Studios Inc., as well as worked in the accounting department at the Canada-based Panavision.
Moss attended Ryerson University in Toronto, Ontario, for Financial accounting. She earned a Certificate in strategic marketing and sales from the Schulich School of Business at York University.
About Cast & Crew
Cast & Crew Entertainment Services, LLC (www.castandcrew.com) is the premier provider of technology-enabled payroll and production-management services to the entertainment industry. Cast & Crew's services include payroll processing, residuals processing, workers' compensation services, labor relations, production incentives and production tax credit financing. Cast & Crew's PSL production accounting software is the industry-leading accounting application serving the needs of the film, television and digital media industries. The company was founded in 1976, and its corporate headquarters are in Burbank, California. In 2015, Silver Lake became the controlling shareholder of Cast & Crew with a goal of helping the company achieve its next phase of growth.  Cast & Crew Canada, with offices in Toronto and Vancouver, is currently celebrating its 20th year of operation.
About Silver Lake
Silver Lake is the global leader in technology investing, with about $39 billion in combined assets under management and committed capital and a team of approximately 100 investment and value creation professionals located in Silicon Valley, New York, London, Hong Kong and Tokyo. Silver Lake's portfolio of investments collectively generates more than $140 billion of revenue annually and employs more than 300,000 people globally. The firm's current portfolio includes leading technology and technology-enabled businesses such as Alibaba Group, Ancestry, Broadcom Limited, Cast & Crew, Ctrip, Dell Technologies, Fanatics, Global Blue, GoDaddy, Motorola Solutions, Red Ventures, Sabre, SoFi, SolarWinds, Symantec, and WME│IMG. For more information about Silver Lake and its entire portfolio, please visit www.silverlake.com.
—
Media Contact:
Michael Geczi
Vice President, Marketing and Communications
Michael.geczi@castandcrew.com
office: 818.525.3301
mobile: 310.940.6942
View PDF