Nate Lemmerman Appointed VP, Corporate Development
April 13, 2016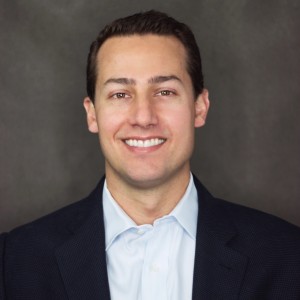 BURBANK, CA –  Cast & Crew Entertainment Services, the premier provider of technology-enabled payroll and production-management services to the entertainment industry, today announced the appointment of corporate finance veteran Nate Lemmerman as the company's Vice President of Corporate Development.
Lemmerman will support Cast & Crew's executive team in developing and executing the company's key strategic initiatives through market and competitive research and financial analysis. He will report to Sally Knutson, Chief Financial Officer and Executive Vice President. Lemmerman brings more than 12 years of experience in corporate finance, which includes corporate strategy, private equity and investment banking, with a broad range of prior industry experience including technology, media and entertainment.
Most recently, Lemmerman served as a Vice President at Wasserman Media Group. Prior to Wasserman, Lemmerman worked at private equity firm Levine Leichtman Capital Partners, where he played an integral role in several investments and worked directly with management teams of portfolio companies to drive value through financial and operational strategic initiatives.
"Nate's experience in supporting strategy development and critical transactions, plus his analytical expertise, makes him a great addition to our team," Knutson said. "This is an exciting time for our company, with our acquisition last year by Silver Lake Partners, our recent purchase of Final Draft and the development of our digital products. We are confident that Nate's contributions will be critical to our growth initiatives and we are pleased to welcome him to Cast & Crew."
Lemmerman said Cast & Crew's positioning was a critical factor in his decision to join the company.   "Cast & Crew is a clear market leader in the industry with an outstanding reputation," he said. "The company has a highly experienced executive team and is backed by Silver Lake, one of the leading private equity firms in the world, which fully supports the company's plans for growth. I am very excited about joining the team and look forward to helping advance the Cast & Crew vision and strategy."
About Cast & Crew
Cast & Crew Entertainment Services, LLC (www.castandcrew.com) is the premier provider of technology-enabled payroll and production-management services to the entertainment industry. Cast & Crew's services include payroll processing, residuals processing, workers' compensation services, labor relations, production incentives and production tax credit financing. Cast & Crew's PSL production accounting software is the industry-leading accounting application serving the needs of the film, television and digital media industries. The company was founded in 1976, and its corporate headquarters are in Burbank, California.
About Silver Lake
Silver Lake is the global leader in technology investing, with over $26 billion in combined assets under management and committed capital. The firm's portfolio of investments collectively generates more than $85 billion of revenue annually and employs more than 200,000 people globally. Silver Lake has a team of approximately 100 investment and value creation professionals located in Menlo Park, New York, San Mateo, London, Hong Kong and Tokyo. The firm's current portfolio includes leading technology and technology-enabled businesses such as Alibaba Group, Avago, Avaya, Ctrip, Dell, Fanatics, Global Blue, Go Daddy, Intelsat, Motorola Solutions, Quorum Business Solutions, Red Ventures, Sabre, SMART Modular, Vantage Data Centers, Virtu Financial and WME/IMG. For more information about Silver Lake and its entire portfolio, please visit www.silverlake.com.
—
Media Contact
Marketing & Communications Department
818.848.6022
marcomm@castandcrew.com
View PDF