Chris Burgee Appointed to VP, Risk Management
May 23, 2016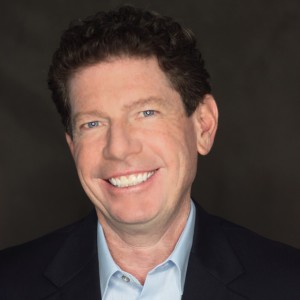 BURBANK, CA –  Cast & Crew Entertainment Services, the premier provider of technology-enabled payroll and production-management services to the entertainment industry, today announced that risk-management and finance veteran Chris Burgee has joined the company as Vice President of Risk Management.
In his new role, Burgee has responsibility for Cast & Crew's risk-management department, with a focus on workplace safety, working closely with clients and supporting clients' production-related workers' compensation needs. Cast & Crew's workers' compensation activities ensure better results for injured workers and its clients by utilizing advanced analytics of claims data and developing strong networks of specialty "best-in-class" providers who contribute to all elements of care in workers' compensation and are immediately available at the onset of each case. Burgee reports to Sally Knutson, Cast & Crew Chief Financial Officer and Executive Vice President.
Burgee brings more than 30 years of account-management and executive experience in risk management and related financial strategy including expertise in workers' compensation program management. He also has a diverse range of prior industry experience, including insurance brokerage and consulting. Most recently, Burgee served as Vice President of Finance/Enterprise Risk Management at DIRECTV, where he was responsible for enterprise risk management and business-continuity management. Prior to DIRECTV, Burgee spent more than 25 years at Marsh & McLennan Companies, Inc. in various management positions before being appointed a Senior Vice President.
"Chris' risk-management and workers' compensation expertise, coupled with his insurance brokering experience, makes him an extremely important addition to our team," Knutson said. "Our workers' compensation program is focused on providing injured workers with the respect and medical treatment that they deserve while providing a valuable service to our clients with a focus on keeping production on time and on budget. We are confident Chris' expertise will enable us to continue to deliver industry-best services in this critical area."
Burgee said Cast & Crew's technology commitment and growth strategy were critical factors in his decision to join the company. "With its reputation for exceptional client service, Cast & Crew holds an enviable position in the industry," he said. "Workers' compensation medical costs continue to escalate and our in-house team of subject-matter experts is the best in the business. Our comprehensive approach to providing solutions is a clear differentiator in combating the rising costs of claims, improving outcomes for medical care, and streamlining efficiencies. I am extremely pleased to be part of this outstanding company and look forward to contributing to its continued success. "
About Cast & Crew
Cast & Crew Entertainment Services, LLC (www.castandcrew.com) is the premier provider of technology-enabled payroll and production-management services to the entertainment industry. Cast & Crew's services include payroll processing, residuals processing, workers' compensation services, labor relations, production incentives and production tax credit financing. Cast & Crew's PSL production accounting software is the industry-leading accounting application serving the needs of the film, television and digital media industries. The company was founded in 1976, and its corporate headquarters are in Burbank, California.
About Silver Lake
Silver Lake is the global leader in technology investing, with over $26 billion in combined assets under management and committed capital. The firm's portfolio of investments collectively generates more than $85 billion of revenue annually and employs more than 200,000 people globally. Silver Lake has a team of approximately 100 investment and value creation professionals located in Menlo Park, New York, San Mateo, London, Hong Kong and Tokyo. The firm's current portfolio includes leading technology and technology-enabled businesses such as Alibaba Group, Avago, Avaya, Cast & Crew, Ctrip, Dell, Fanatics, Global Blue, Go Daddy, Intelsat, Motorola Solutions, Quorum Business Solutions, Red Ventures, Sabre, SMART Modular, Vantage Data Centers, Virtu Financial and WME/IMG. For more information about Silver Lake and its entire portfolio, please visit www.silverlake.com.
—
Media Contact
Marketing & Communications Department
818.848.6022
marcomm@castandcrew.com
View PDF