2019 OSHA Penalty Rates Released
February 1, 2019
Each year, the U.S. Department of Labor adjusts the maximum civil penalty amounts for Occupational Safety and Health Administration ("OSHA") violations. The 2019 penalty rates are listed below, by type of violation: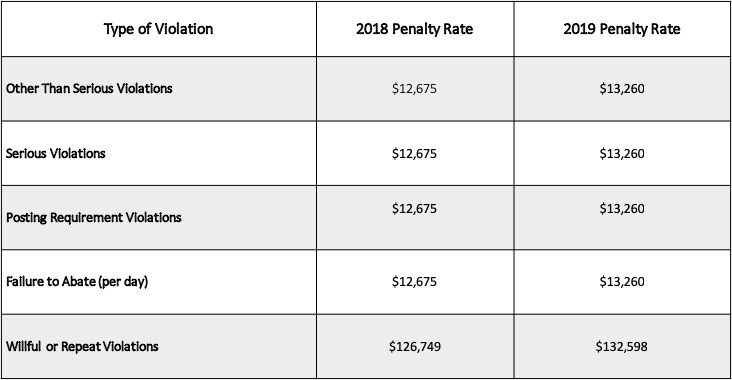 The 2019 penalty rates are applicable to OSHA citations issued after Jan. 23, 2019.
Additional information on OSHA violation penalties can be found here.
If you have any questions, please email Compliance@castandcrew.com.
—
The proceeding information is provided for informational purposes only, should not be construed as or relied upon as legal advice and is subject to change without notice. If you have questions concerning particular situations, specific payroll administration or labor relations issues, please contact your counsel.