Nevada: Experiencing Program Rejuvenation
October 2017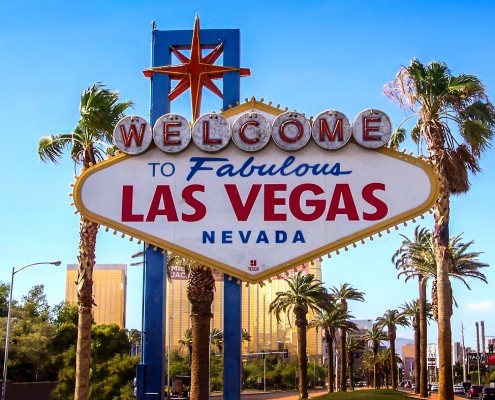 Back in 2013, Nevada lawmakers were prepared to allocate $80 million to establish a competitive film incentive program that would rejuvenate investments in all aspects of production; the incentives would have developed Nevada's goods and services infrastructure to support medium to large scale film productions. However, in 2014 the credits made available were reduced to $10 million when $70 million was cut from the fund and allocated to Tesla during a special session.
On June 8, 2017, Governor Brian Sandoval signed Assembly Bill 492, allowing the film incentive program to award $10 million per fiscal year beginning July 1, 2017. Concurrently, Caesars Entertainment took a big step forward and opened a 48,000-square-foot soundstage. Located right off the Las Vegas strip and now the largest sound stage in North America, Caesars Entertainment Studios is aiming to host feature films, television shows (game shows, sitcoms) and television events (concerts, sports). Caesars' Senior VP of Marketing and Entertainment, Jason Gaswirth, believes that the next step for the them is to "have an active film studio for projects, not just those set in Las Vegas" and to build a production industry within the state.
Summary of Nevada's Film Incentives Program:
The State of Nevada offers a transferable tax credit equal to 15 percent of the qualified direct production expenditures (including resident labor costs) plus an additional 5 percent (up to a maximum of 25 percent) of the qualified direct production expenditures (including the first $750,000 paid to each resident) for meeting each of the following requirements: 1) more than 50 percent of the below-the-line personnel (excluding extras) are Nevada residents; 2) more than 50 percent of the filming days occur in a county within the state in which, in each of the two years immediately preceding the date of application, qualified productions incurred less than $10 million of qualified direct production expenditures. The first $750,000 of qualified salaries and wages paid to each nonresident above-the-line personnel will earn a 12 percent tax credit. The maximum tax credit a project may earn is capped at $6 million.
Visit Cast & Crew's TIP Guide and https://nevadafilm.com/tax-incentives/ for updated information on production incentives in Nevada.
Recent Nevada Projects that Received Incentives:
Who Wants to be a Millionaire (2016), Monopoly Millionaires Club (2014-2015), The Trust (2015), Frank and Lola (2014), Vienna and the Fantomes (2014), Sin City Saints (2014), In the Spotlight – TV Pilot (2014), Lake Mead (2014), Paul Blart: Mall Cop 2 (2014)