Massachusetts: A Hidden Gem for Productions
February 2018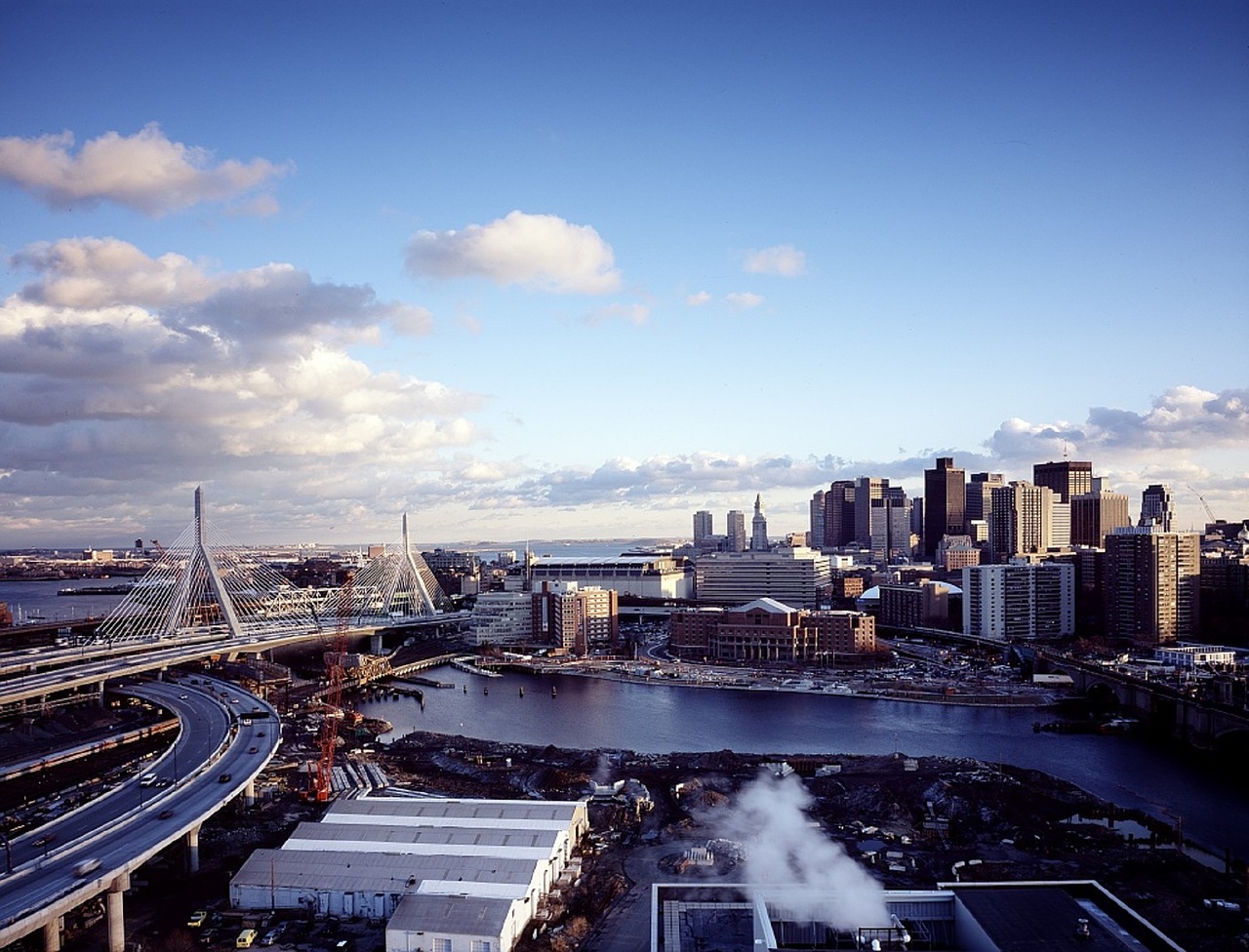 Last month, Moviemaker Magazine included Massachusetts in their Best Places to Live and Work as a Moviemaker 2018: BIG CITIES list, and for good reason. The state has seen consistent film activity over the years due, in large part, to solid infrastructure provided by an experienced crew base and the preservation of distinctive architectural and geographical elements. These, combined with unique tax credit offerings and a mature incentives program, keep productions coming back for more.
Massachusetts offers a 25 percent payroll tax credit on all payroll less than $1 million. These credits may be transferred to the state at 90 percent of the credit's face value or sold to a third party. Furthermore, the program is unique in the way it defines qualified spend. If a production incurs at least 50 percent of total production expenditures in-state or films at least 50 percent of total principal photography in-state, all direct production spend, including purchases from out-of-state vendors for goods used in Massachusetts and all payroll above $1 million, qualify for the 25 percent spend tax credit.
A detailed list of credits, requirements and funding caps for the Massachusetts film incentive program can be found below.
Summary of Massachusetts Film Incentives Program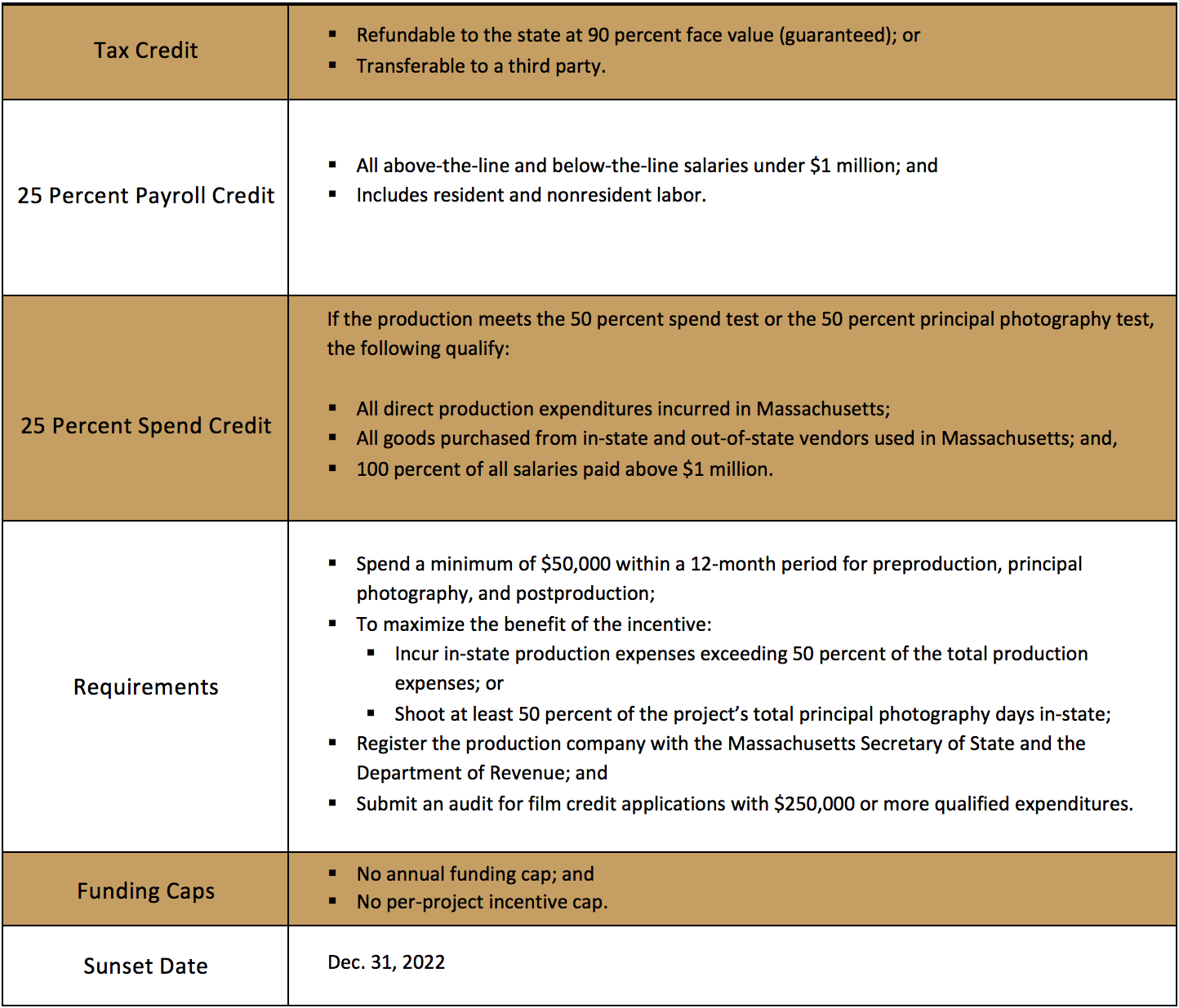 Recent Projects Filmed in Massachusetts
Castle Rock (Hulu Original Series, 2017), New Mutants (2017), The Burning Woman (2017), Proud Mary (2017), Daddy's Home 2 (2017), Central Intelligence (2015), Black Mass (2014), Ted 2 (2014)