South Carolina: A Numbers Game
March 2018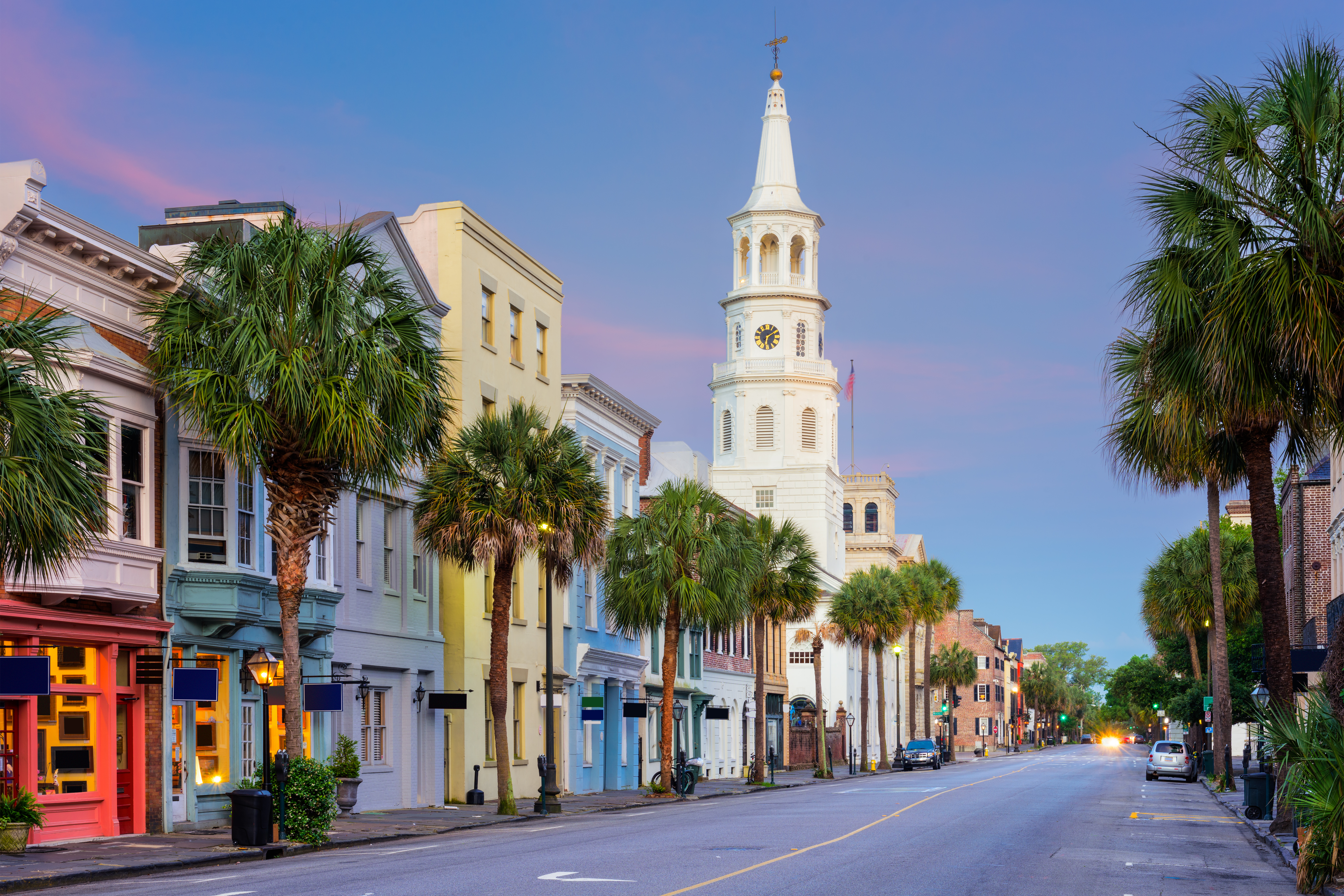 In 2017, South Carolina's film industry hit a landmark year by maxing out its incentives for the first time since the program began in 2007. Now, with a current slate of recurring series that provide industry jobs throughout the year, South Carolina can set its eyes on expanding their incentive program – or at least, according to a recent article in Charleston City Paper, that's what South Carolina locals hope for in the near future.
Although the state's cash rebate program offers a generous $15.5 million in funds per fiscal year (July 1 – June 30), some South Carolinians say it is just not enough to support the growing number of multiple larger-budget productions. Despite this, state lawmakers must face the realities of entering into a costly race alongside Georgia, which has one of the most attractive film incentive programs in the country since the peach state revised its program in 2008. Hence, South Carolina's strategy is differentiated from Georgia's; the program's success does not lie in the number of active projects shooting in-state but in assessing and approving projects based on its potential to provide the greatest economic impact for South Carolina. The film commission does not approve projects for the cash rebate on a first-come, first-served basis. Instead, a priority system is implemented by factoring in elements such as a production's ratio of resident hires to non-resident hires, monies spent in-state and the experience of the production company.
It looks like South Carolina is doing it right. Along with recurring series returning, the state has attracted its latest Hollywood production, Blumhouse's reboot of Halloween (2018), with Jamie Lee Curtis returning to her iconic role as Laurie Strode. However, the question remains, are there enough funds left for other productions? Hopefully state lawmakers acknowledge the need to increase their program's funding cap in order to meet the demand of Hollywood productions that want to take their projects to South Carolina.
A detailed list of credits, requirements and funding caps for the South Carolina film incentive program can be found below.
Summary of South Carolina Film Incentives Program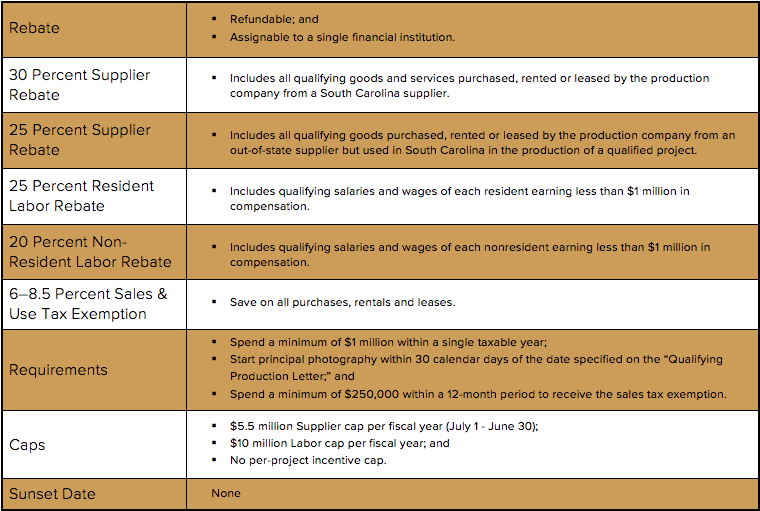 Recent Projects Filmed in South Carolina
Halloween (2018), Mr. Mercedes – Series (2017-2018), The Inspectors – Series (2015-2017), Outcast – Series (2015-2016), The Death of Eva Sofia Valdez – Series (2016), The Sinner(2016), Magic Mike XXL (2014), Army Wives – Series (2007-2013)