Promotions of Stacy Keeter and Jeff Caruso Strengthens Sales Team
March 30, 2016
BURBANK, CA – Cast & Crew Entertainment Services, the premier provider of technology-enabled payroll and production-management services to the entertainment industry, today announced the following promotions in its Sales team: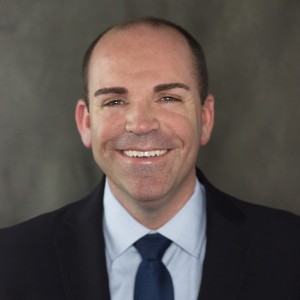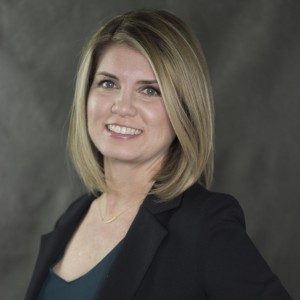 Stacy Keeter has been promoted to Vice President of Sales & Marketing. In her new position, she continues to play a large role with key core clients and oversees the Burbank Sales & Marketing team, the sales support staff and the newly formed Production Accounting Services group.
Jeff Caruso has been named Director of Sales & Marketing. In addition to focusing on new business development, he is responsible for maintaining key core relationships and driving the company's efforts in the independent market.
Keeter joined Cast & Crew in 2010 after spending 19 years as a production accountant. Caruso joined the company in 2012 from Summit Entertainment, where he was Vice President, Production Finance.
"We have a very talented team here and I am pleased that we can recognize Stacy and Jeff's exceptional efforts," said Ken Goldstein, Senior Vice President, Sales & Marketing. "Stacy is known for her strong leadership and customer service, and for building excellent relationships with clients, colleagues and staff. Jeff's knowledge of the industry and understanding of our clients' needs have contributed to our significant growth."
These additions to the Sales leadership team follow the announcement last year that Andrew Jablonski, who works in Cast & Crew's New York office, was promoted to Vice President of Sales & Marketing, East Coast. Jablonski oversees international activities as well as East Coast relationships.
"Andrew has been very instrumental in Cast & Crew's strong performance over the past several years and, now, with Stacy and Jeff taking on greater leadership responsibilities, the Sales team is poised to continue to contribute significantly to our growth," Goldstein said. "As a company, we are developing industry-leading products and moving to more-efficient processes to strengthen our client relationships and drive continued growth."
About Cast & Crew
Cast & Crew Entertainment Services, LLC (www.castandcrew.com) is the premier provider of technology-enabled payroll and production-management services to the entertainment industry. Cast & Crew's services include payroll processing, residuals processing, workers' compensation services, labor relations, production incentives and production tax credit financing. Cast & Crew's PSL production accounting software is the industry-leading accounting application serving the needs of the film, television and digital media industries. The company was founded in 1976, and its corporate headquarters are in Burbank, California.
About Silver Lake
Silver Lake is the global leader in technology investing, with over $26 billion in combined assets under management and committed capital. The firm's portfolio of investments collectively generates more than $85 billion of revenue annually and employs more than 200,000 people globally. Silver Lake has a team of approximately 100 investment and value creation professionals located in Menlo Park, New York, San Mateo, London, Hong Kong and Tokyo. The firm's current portfolio includes leading technology and technology-enabled businesses such as Alibaba Group, Avago, Avaya, Ctrip, Dell, Fanatics, Global Blue, Go Daddy, Intelsat, Motorola Solutions, Quorum Business Solutions, Red Ventures, Sabre, SMART Modular, Vantage Data Centers, Virtu Financial and WME/IMG. For more information about Silver Lake and its entire portfolio, please visit www.silverlake.com.
—
Media Contact
Marketing & Communications Department
818.848.6022
marcomm@castandcrew.com
View PDF