Commercials, music tours, live events and venues? Yes, that's us.

Founded in 2002 with an entrepreneurial ethos, CAPS Payroll is a leader in providing payroll and related services to the commercials, music tours, live events and venues industries. Together with Cast & Crew, we also work with leading film and television studios.
We want to work with you.
Integration into Cast & Crew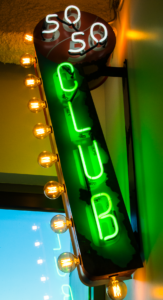 CAPS was acquired by Cast & Crew in 2016 and is now fully integrated into the company. Our teams — along with our colleagues from Final Draft — are all located together in our Burbank headquarters. We have combined some of our client services, and additional information can be found on our Support and Forms and Resources pages.
And while we're now in a beautiful corporate setting light years away from our previous office in Culver City, our Cast & Crew friends have made sure we didn't lose our well-known spirit. Installed in our fourth-floor employee cafe is a replica (right) of the iconic 50/50 Club sign that dominated the interior (yes, interior!) landscape of our former home. And it's great because it reminds us of our humble beginnings, our growth and expansion and our commitment to providing the very best service to our clients.
That's what got us here.
Digital Products
We offer innovative digital products to enhance the payroll, calculation and accounting processes unique to our clients. With ETC — our electronic time card application — customers can quickly and efficiently manage their production's payroll, and employees can access their personal information and manage updates directly in the system.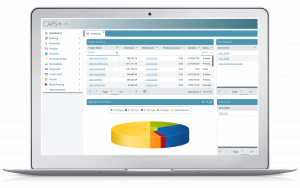 CAPS+ is our corporate and production accounting software tool specifically designed for commercial (or short-term) productions. Support job costing and corporate accounting in a single application. Cloud-based, efficient, flexible and fast. And now with an updated look and feel, you can run custom reports and know that all information is secure.
Sound good?
Already a customer and need product support? Click here.
Want to learn more about our products and how CAPS Payroll can help your next project? Email our sales team now.
Frank DeVito on Live Events and Venues
Thoughts from our Senior Vice President of CAPS on streamlining event onboarding and timekeeping through the use of ETC.
Here's what we can do for you.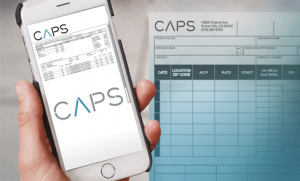 Payroll
We build lasting relationships with you by combining technological innovation, solution-based client service and operational agility. We're quick, we're nimble and we're responsive.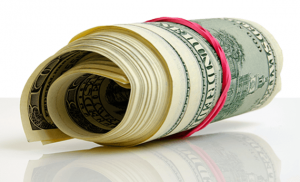 Tax Incentives
Don't leave money on the table! Our production-incentive management services encompass the entire tax-incentive process, from application and tracking costs to filing for your credit and handling the audit.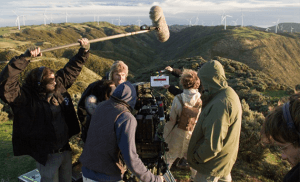 Labor Relations
With CAPS advising you, you get everything you need, from managing your workers' compensation to handling unemployment claims and audits. And we keep you up-to-date on state and federal laws.
Still need additional information or looking for a particular form? Please visit our Cast & Crew and CAPS forms and resources page here.